Fraud Prevention & Online Security Tips
---
PLASTIC CARD PROTECTION
What's an EMV Chip Card? We all use our debit and credit cards for things like shopping, eating out and buying groceries. Now members who carry a GCCU Visa Debit and/or VISA Credit card will have the added security benefits of an EMV chip card. The new card technology is nearly impossible to counterfeit. Travel will be even easier in more numerous countries across the globe where chip cards are already commonplace. EMV chip cards can do everything a traditional magnetic stripe card can do but even more securely. Plus you are always protected from fraud by Visa's Zero Liability Policy.
Apply for a GCCU VISA Credit Card click here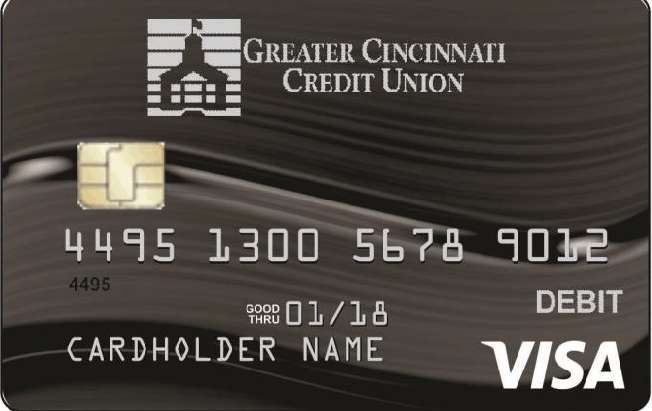 Apply for a GCCU VISA Debit Card at any branch location.
The Credit Union places great emphasis on protecting our members from potential plastic card fraud and data breaches utilizing the latest technologies to combat fraud. Our Falcon fraud detection service provides real-time decision fraud prevention for our VISA Credit cardholders. Our VISA Debit cardholders are protected with our fraud risk identification service (FRIS) tool.
If unusual activity is detected on one of your cards you may receive a phone call from our security experts to verify if someone is using your Credit or Debit card(s) fraudulently.
Important to remember, if you do receive a call from one of our security experts at Falcon or FRIS, you will NEVER be asked to provide your full account number, PIN or 3-digit Security Code. For your protection, do not give anyone who contacts you any confidential account data, regardless of how legitimate the request may seem.
TRAVELING WITH YOUR GCCU VISA CREDIT or VISA DEBIT CARD(S)?
Please let us know if you will be traveling and plan to use one of your GCCU cards. Due to the Fraud Preventative tools we have in place, if you are attempting to use your card(s) in areas you usually don't, the fraud system may be alerted and deny your purchase request. If you let us know your travel itinerary prior to leaving we can make a notation on your account and temporarily remove the travel restrictions from your card(s). Simply call us at (513)559-1234 or (800)803-1234 Monday-Friday 930A-530p or Saturday 9A-12P. You may also log into your TELLIE On-Line account and send us a secure message detailing the travel dates and states/countries you'll be visiting.
Help reduce fraud and monitor your spending anytime, anywhere with VISA Purchase Alerts. Once enrolled, you can receive near real-time updates on your VISA ATM/Debit and VISA Credit card activity. How you choose to use this free service is up to you. You can receive near real-time alerts via email or text right to your smartphone on: On-Line Purchases, Purchases made outside of the U.S., and Purchases exceeding a specific dollar amount that you set.
To enroll in Purchase Alerts click here
ON-LINE BANKING PROTECTION
AUTHENTICATION and FRAUD DETECTION
In an effort to provide a safe and secure on-line banking experience for our members, the Credit Union employs a multi-factor authentication system for accessing your accounts through Tellie On-Line and Tellie Mobile App. Random code generation, security Q&A's, private pass codes, and unique security code messages are all ways we protect your on-line information. These security steps comply with federal financial institutions examination council (FFIEC) requirements for financial institutions to employ enhanced authentication procedures for accessing accounts on-line.
PERSONAL CREDIT PROTECTION
YOUR CREDIT REPORT MATTERS
Protecting yourself from the threats of identity theft or having unwanted accounts being established under your name is very important. We suggest you review your credit report every year by visiting www.annualcreditreport.com. You are entitled to view a free copy of your credit report every 12 months from each of the three nationwide credit reporting companies; Equifax, Experian and Trans Union.
Benefits of viewing your credit report annually include: checking for identity theft, verifying credit card balances are accurate, look for reporting mistakes, confirming your personal information is correct, and verifying the status of any co-signed or authorized user loans you are on.
We do business in accordance with the Federal Fair Housing Law and the Equal Credit Opportunity Act.
Greater Cincinnati Credit Union | All Rights Reserved. | Copyright 2017 | PRIVACY AND DISCLOSURES | Designed by Zoozler